When you buy a powerful new tool or appliance, odds are you'll want to read the instructions before you fire it up. But as we all know, sometimes instructions don't give you a complete understanding of how the thing works, so it's helpful to have the salesperson give you some hands-on training before diving in on your own.
But what happens if you have questions about your new toy after you take it home? And what happens when you become proficient but want to keep developing your skills?
Wouldn't it be great if you had access to a personal coach, available whenever you had a question, devoted to your mastery of your new tool, and incentivized to see you succeed? 
Now we're talking.
That's why we prioritize customer success (not just customer service) at data.world — for customers of our industry-leading cloud-native enterprise data catalog.
data.world customer success
Customer Success Directors (CSDs) at data.world are assigned specifically to your enterprise, and dive into working with your business starting day one. They build a success plan that aligns your team and goals with best practices and data.world's own implementation team, product specialists, and data governance experts. 
We start by identifying a use case targeting your most critical success criteria, one that solves a real business problem and makes your daily life easier; anything from linking your first glossary term, to projects as complex as replacing a legacy enterprise data catalog with an automated solution for metadata ingestion and data quality (DQ) scores for metadata completeness.
We're there to support your teams as you get up to speed, and we host multiple business review meetings that bring your team together with not only your data.world CSD, but also with data.world executives who dig into your progress, and strategize for continued expansion and improvement.
Luke Slotwinski, VP of Data and Analytics for Prologis, is effusive when asked about partnering with data.world's Customer Success team.
"We work with well over 20 vendors in the data and analytics vendor ecosystem, and very few vendors have partnered with us like data.world," he says. "They've done a really good job understanding what matters to Prologis and who we are as a company, and how data is helping drive our strategic objectives. And through that, they've been not only a great implementation partner but a great partner to start thinking about what we do in the short term to make sure that we're going to meet the objectives of what we have in mind for data management long term."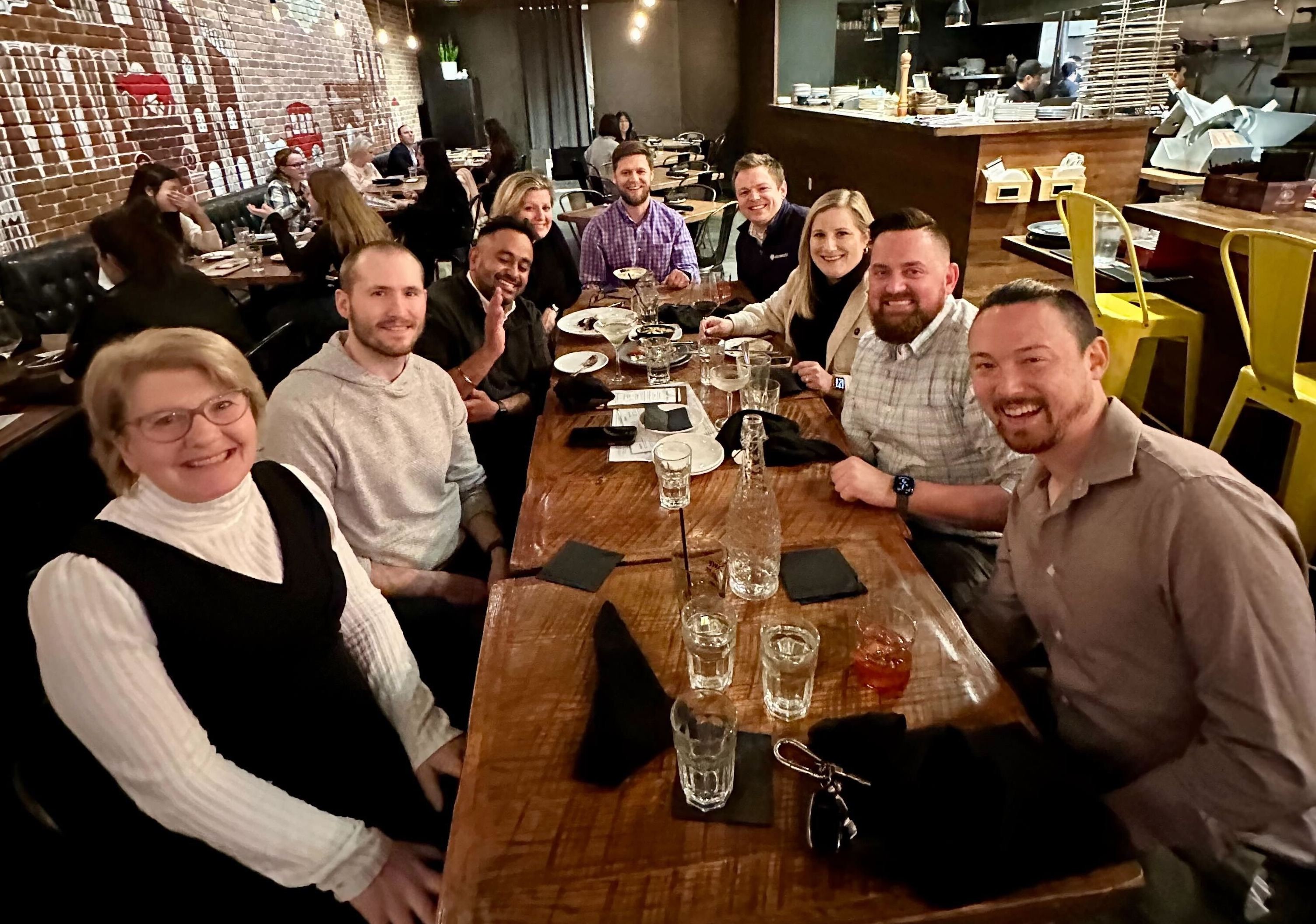 That's music to Senior Customer Success Director Kirby Hisler's ears.
"The reason I'm in customer success, and the reason I've been in customer success for nearly eight years is because I truly love it," she says. "I genuinely love helping our customers do amazing things with data.
Carson Stones, Senior Customer Success Director, feels similarly, pointing out that customer success at data.world is built on the idea that everything we do leads to outcomes that bring value back to our customers' business users and key decision makers. 
Carson also notes that because every employee at data.world has an equity stake in the company, we set ourselves up to be rewarded if our customers can show quantifiable business value from our platform every year. CSDs aren't sales people, they are focused around business outcomes, user adoption, and advocacy – spreading best practices, customer stories, and thought leadership. 
As far as how he approaches the job, Carson uses an analogy many of us can understand.
"I like to see myself as a personal trainer," he says. "I help our customers get to a data governance level where they want to be, and then, when we reach that level, I help them move beyond it."
The Blue Chair Award: Tirelessly advocating for our customers

Step into any meeting room at data.world HQ, and you'll notice they all have something in common; of all the chairs around each room's conference table, one of them is set apart by its blue color.

The blue chair represents the data.world customer, and it serves as a reminder that we put the customer first and consider what's best for you in every decision we make.

We're so committed to this ideal, in fact, that our Customer Success team gives a quarterly award to the data.world employee, outside of the CS team, who takes advocating for the customer to heart.Engineers, scientists, developers…

It's not just your primary contact at data.world who's advocating for you and your business. It's all of us.
Helping customers reach those "eureka" moments
All the CSDs at data.world mention the 'eureka moments' as the reason they come back day after day, the moments they witness a customer use our platform to expedite a process with which they've struggled, or better yet, bring entirely new value to their organization by better harnessing their data.
Kirby remembers one of these moments with Learning Care Group, a data.world customer since February of 2021.
"Before they started working with us, they'd been using different data definitions and business metrics, which meant it took them forever to find the data they wanted, and often they couldn't agree on the data they should be using, or even what it meant," she says. "Once they implemented our data catalog, they saw their workers using the same unified language. I could see them light up and say, 'This is actually working!'"
Kristin Schooley, Senior Manager, BI and Data Delivery at Learning Care Group, also remembers the moment of her team's data epiphany.
"I believe adding a data catalog has really changed the scope of the way we think about our organization and who we are," she shares. "And our experience with the data.world team has been phenomenal. They've been with us every step of the way."
Customer Success Director Rupinder Bajwa also says that helping our customers come to that eureka moment is the most exciting thing about his job.
"When you see that lightbulb pop on above their head, and they say, 'Oh, my God! This is solving the exact problem we've been dealing with for the past six months!' Those moments, when our product is truly solving these problems or empowering our customers to do better work, they spark joy across our entire team."
"It's extremely satisfying as a customer success professional to see those eureka moments in real time and to see the agile data governance flywheel start to spin," continues Rupinder. "And once it starts spinning, watch out! Because we've found that people across our customers' businesses become highly motivated to own their data once they're shown the way."
That's the power of Customer Success at data.world.
Hear more success stories from data.world customers.