How Agile Data Governance can help accelerate migration to the Snowflake Data Cloud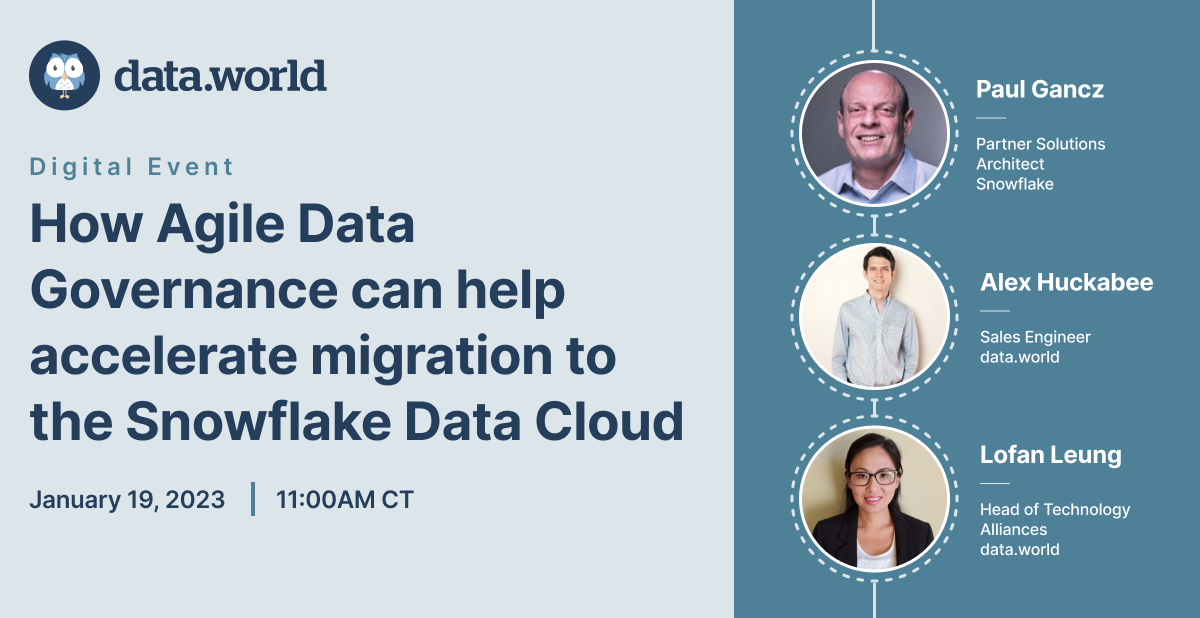 Data governance is often defined by risk-averse executives implementing policies around control and access. While undoubtedly well-intended, strict governance policies can lead to data brawls and bread lines that slow or even stall critical data and analytics initiatives. 
Agile data governance is the data practice that facilities a more seamless, cohesive, collaborative interaction between data producers and data consumers. It ensures you get the governance and security capabilities required to know your data, complying with regulatory mandates, and collaborate confidently even when moving data to the cloud.
In this event, we'll cover the evolution of modern data governance and share practical advice on deploying agile data governance practices in your organization.
Key takeaways:
How to use your Knowledge Graph based data catalog to know what is in your data, where it is, and who is accessing it

Protect your data by controlling access to your data based on the user's context and the sensitivity of the data 

Unlock the full potential of your data with our integrated solution with Snowflake Data Governance features, reducing risk and achieving compliance in a secure, governed manner