Upcoming Digital Event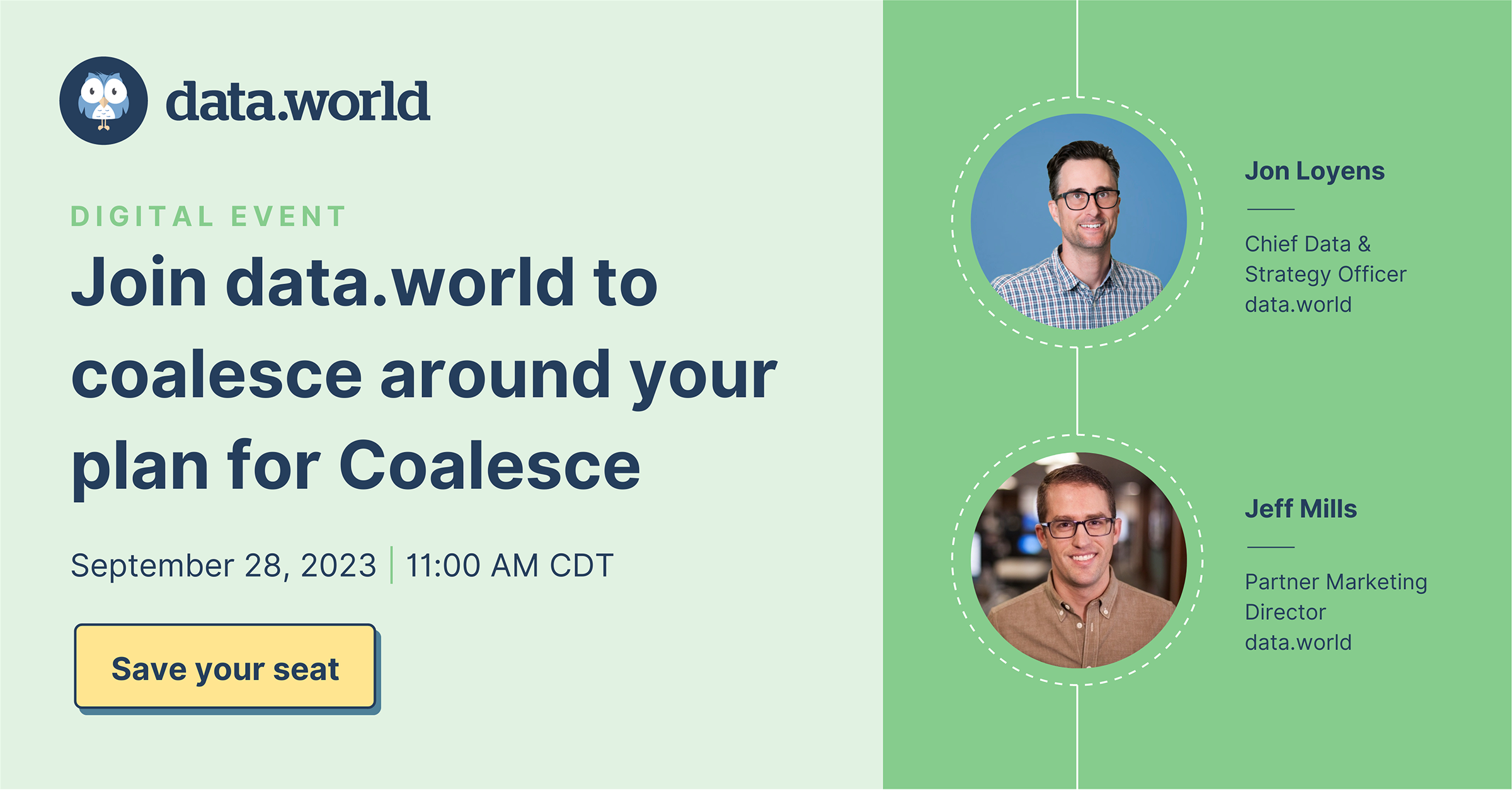 Join data.world's Chief Data and Strategy Officer, Jon Loyens, to review the Coalesce agenda and hear what we're most excited about attending. 
You'll leave with a plan and focus for the event and get the most out of your investment in attending. Can't wait to see you there.
View all webinars