What is the "Spectrum of Search"?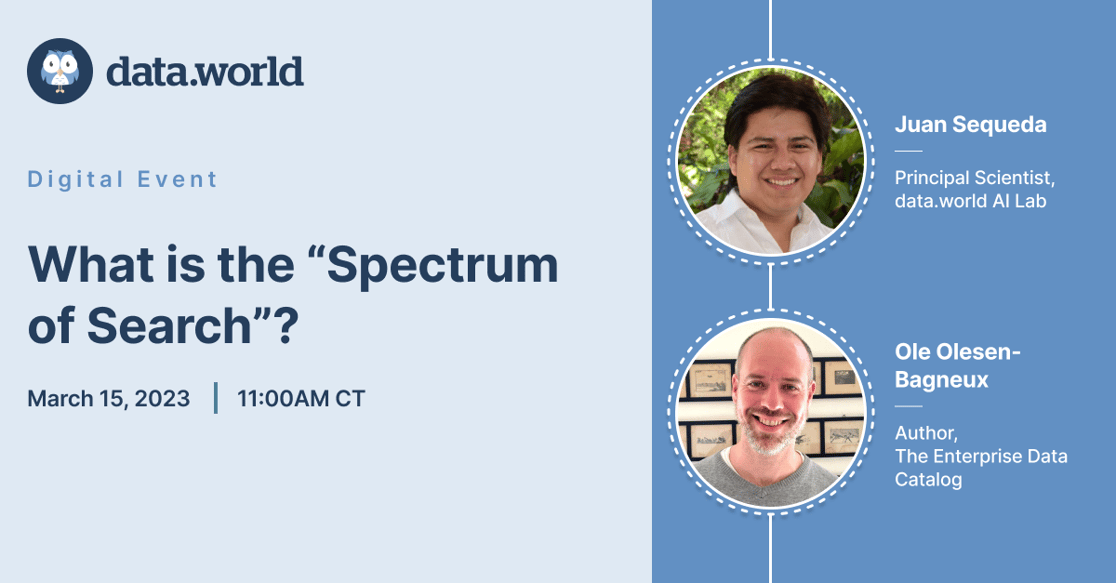 Data discovery is one of the most popular, if not the foundational, use cases for a data catalog. After all, having an organized, unified, and trusted set of searchable metadata assets is proven to drive productivity. But if we've learned anything from 25+ years of Internet browsing, not all searches are created equal.
Even queries that seem basic on the surface require layers of intricacy that most data catalogs were simply not built to handle. In this digital event, we will explore the vast spectrum of search and the implications for data analysts, engineers, and architects.
In this technical digital event, you will learn:
The differences between searching "for" data and searching "in" data

How knowledge graph enables discovery beyond data and metadata

Business cases for simple, advanced, and elaborate search