Report
GigaOm Radar Report
Data Catalogs
Modern data catalogs make sense of the complex, turning metadata into a de facto treasure map that tells people where data is, what it means, and how to use it. As a result, catalogs are critical to strategic initiatives around data governance, discovery, cloud adoption, and even AI. But how do you choose the right one?
data.world received the highest score for innovation and a rating of "exceptional" in 17 of 18 categories according to the recently released GigaOm Radar for Data Catalogs.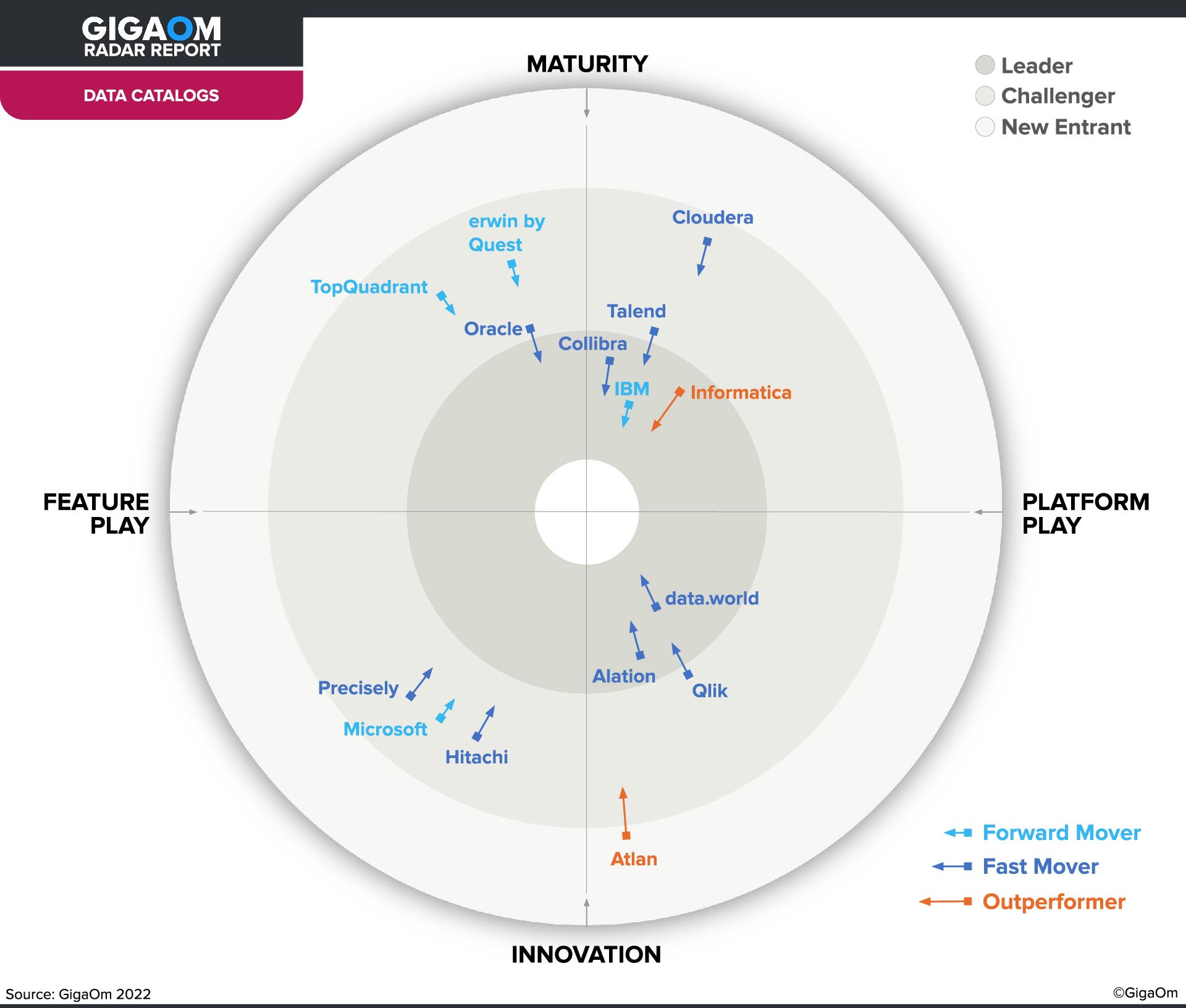 Download your complimentary copy to learn:
Key criteria for catalog selection

How the catalog market is likely to evolve over the next 12-18 months.