Having a job is nice. Having a job at a company voted by its employees as a "best place to work" seven years in a row is even better.
And if you work at data.world, you know how that feels.
That's because data.world was recently named a best place to work for the seventh consecutive year by Austin Business Journal, an acknowledgment based entirely on the result of glowing — and confidential — data.world employee surveys. And after seven years of being recognized as a best place to work, things just keep getting better; this year, we ranked third in the 'medium' category (50-249 employees), "higher than we've ever ranked before," according to VP of Employee Experience Lisa Novak.

"When we've been recognized in the past, we usually landed in the middle of the pack," said Lisa. (Austin Business Journal recognizes 20 businesses each in predefined small, medium, and large business categories.) "This year, we're third in our category, which is the highest we've ever ranked. Plus, we're the highest-ranked technology company in our category."
Success Despite Uncertain Times
data.world's sustained high morale is particularly impressive given the challenges that have buffeted other businesses over the past few years, challenges including the COVID pandemic, international and domestic conflict, and an uncertain economy.
"It's been a really challenging time for so many businesses and industries," said Lisa. "So to have more than doubled the size of the company during this time — from 45 employees in March of 2020 to 140 employees today — and to still receive this acknowledgement of our company culture is really cool."
Lisa credits the data.world leadership team's focus on culture for the consistent recognition of our outstanding work environment. In fact, of the nine technology companies Lisa has been a part of in her career, she says data.world is the only company she's ever worked for that built the entire foundation of the business on culture.
Said Lisa, "Our founders wanted to create a game changer in the data space; that's what they knew about our product. But that's not what they led with when they started the company. They founded the company with the mission that it be a highly collaborative organization where people are well taken care of and feel like they're part of a diverse and inclusive community. And they were determined to build that type of organization, right from the beginning."
More than a Business: A Public Benefit Corporation
With establishing a positive culture the goal since day one, data.world is proud to be a Public Benefit Corporation with a mission to "build the most meaningful, collaborative and abundant data resource in the world in order to maximize data's societal problem-solving utility."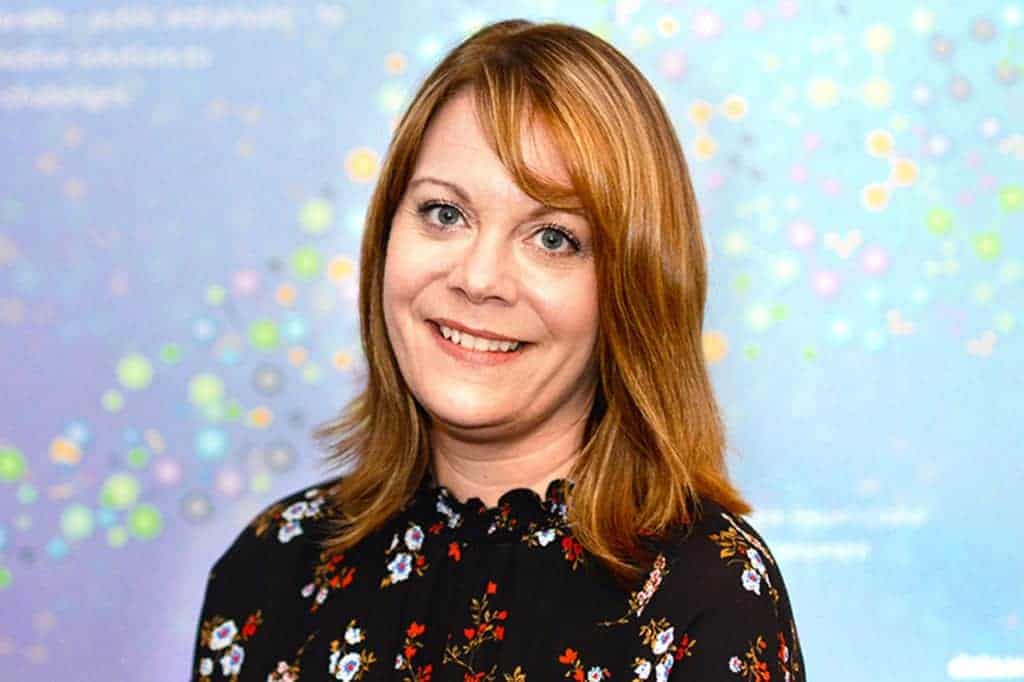 Lisa's confident our status as a Public Benefit Corporation and B-Corp makes data.world a more-appealing option for job hunters looking to make a positive difference in the world.
"As the hiring market has tightened up, candidates have been able to be very picky about where they make their next career move. Our Public Benefit Corporation establishment and B-Corp status really speak to the importance of giving back to, and caring for, our communities."
But data.world's lauded company culture extends beyond the focus on collaboration and giving back, with the company offering impressive benefits, including a generous wellness package — with top-tier health, dental, and vision insurance — unlimited time off, stock options, remote work options, and even individual legal insurance for all employees.
Lisa credits the founding principal of establishing this positive, supportive company culture with data.world's consistent recognition and growth; instead of having to work to correct cultural issues, data.world was "built the right way, from the beginning," allowing the business to grow at a steady pace without encountering many of the struggles that can be prevalent at other organizations.
Continued Growth
And data.world continues to grow. Having announced a $50m Series C financing led by the Growth Equity business within Goldman Sachs Asset Management (Goldman Sachs) in April, we're adding to our team and to our roster of industry-leading customers on an almost daily basis.

"Our growth has a lot to do with the incredible environment we've built and how it resonates with our employees, our communities, and our customers," said Lisa. "I think the way we're doing things has made an impression in the job market, so we were actually able to hire when so many companies struggled."
Looking back through the results of the employee survey that landed data.world on Austin Business Journal's Best Place to Work list, Lisa's especially proud of the high marks our employees gave us in the categories of cooperation and compassion.
"Our people want to make sure that everyone here is successful individually, and we all want to work together to make the business a success as a whole. At a lot of companies, 'teamwork' is a buzzword. But here at data.world, when we thought about what we wanted to be when we 'grew up,' it always started with this kind of incredible culture."