Have you ever gotten stuck trying to figure out how to effectively use certain functionality in some software application? Do you remember how frustrating it was to search for guidelines and instructions required to get things done? No one can afford to stay behind, stuck with unanswered questions, feeling lost while looking for information.
We here at data.world really care about innovation. Our platform gets better with every user interaction. New feature releases, enhancements, and improvements updates happen multiple times in the same day.
We've remastered all our platform documentation content to make it easier to read, search, and navigate and are pleased to announce our brand new documentation portal. You can now get all the answers you need in just one place!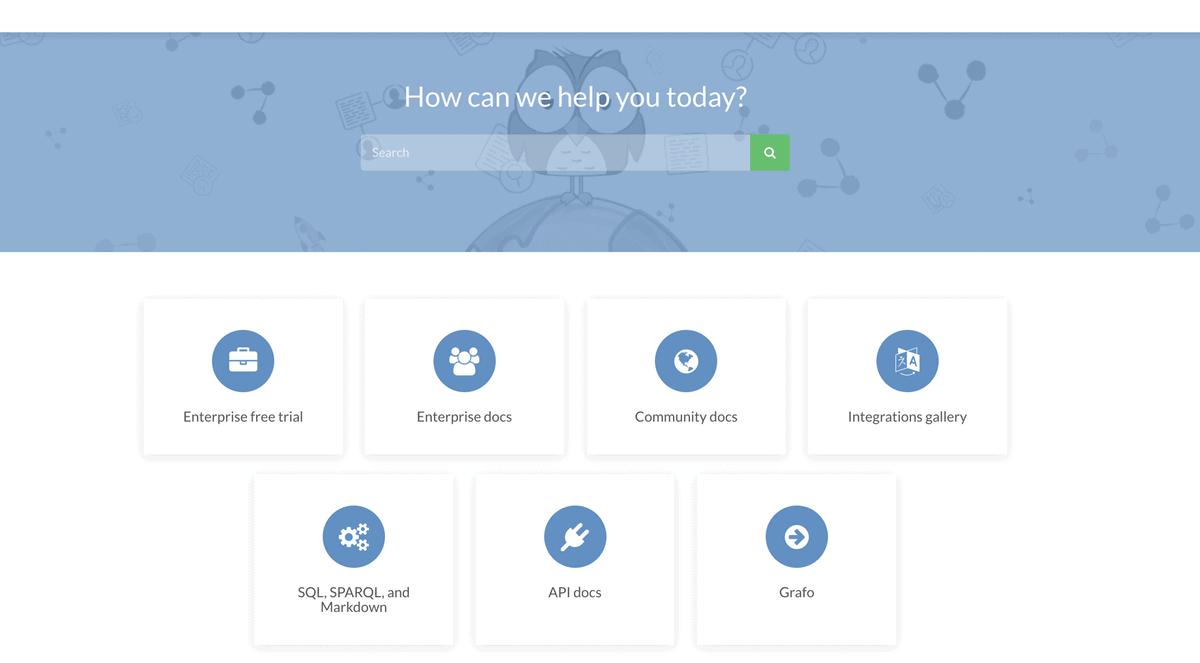 These are some of the improvements and new navigation experiences you'll see in the portal:
Home page menus
Use the top menus to navigate the documentation for specific product versions: Enterprise docs, specifically written for our enterprise customers who have needs and use cases outside of the scope of our community users, and Community docs for data.world community members.
Search improvements
We've improved our search experience to make it easier and quicker to find the information you're looking for. When you enter a query, you'll immediately see some suggestions.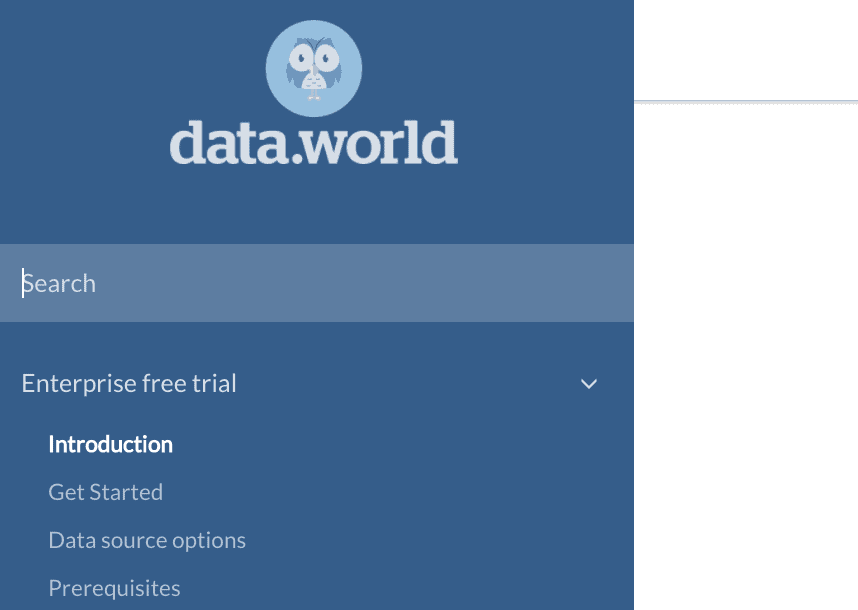 Everything in one place
Easy access to everything you need to integrate or build applications using data or integration your own data solution with data.world via our Integrations gallery and API docs.
Care for visually designing graphs? Then, get ready to explore and use Grafo.
Learning ways to take advantage of data.world powerful SQL query resources will be easy to do by selecting SQL, SPARQL, and Markdown.
Ready to dive in? Check it out at https://docs.data.world/?lang=en