On July 11 we celebrated the second year anniversary of data.world's launch. We had a great time at SPiN in the first ever OWL Cup (the ping-pong championship) during the same week as the World Cup in the finals. It was a real upset, and you should ask us about it (as well as why OWL is all in caps) the next time you see us.
Around the same time, we released our first ever Public Benefit Corporation (PBC) Report. As a Delaware PBC, we are required to report how we are fulfilling our public benefit purpose to our private stockholders every two years. Given our love for the data.world community, which is now the largest collaborative data community in the world, we decided to make our PBC Report public for all to read. It really has been an incredible two years. I won't repeat the report here, but I will say how proud it makes us to be a PBC as well as a Certified B Corporation®. A common misperception about PBCs is that they are only social businesses that don't focus on financial performance or making money for their stockholders. That couldn't be farther from the truth — our business plan includes us becoming a top-tier financial performer and we are doing our best to generate a large stockholder return. We are fortunate to have raised $33.3 million from such a prestigious and helpful group, and we are very serious about performing well for all stockholders, including ourselves.
But I do love the balance of being a B Corporation. And by balance I mean the integrity we have when it comes to taking care of the data.world community. Every day amazing things are happening in data.world. It is truly awesome to see the world come together to collaborate on data. data.world customers like the Associated Press regularly collaborate on their private, newsworthy datasets with their own customers, like the Chicago Tribune, Gannett, and hundreds of others. If you've read, watched, or listened to a data-driven news story on the gerrymandering issues, climate change impact by state, or many other important and data-rich topics, there is a good chance the reporting was made possible and enriched by the Associated Press collaborating with their customers on data.world. We wrote a case study that covers in detail their approach and results. And there is a lot happening out in public on data.world. For example, communities like #MakeoverMonday, which runs a weekly design challenge with their data visualization community, produce some really beautiful work that Edward Tufte would be proud of. #MakeoverMonday's most recent one was "Historical NBA Team Spending Against the Cap"; you could spend a lot of time looking at the amazing visualizations their community produced in tools ranging from Microsoft Power BI to Tableau to Google Data Studio, all of which are now integrated into our platform.
Speaking of integrations, we have 25 of them now and the number is rapidly increasing as our large community attracts developers and integration partners alike. And our API usage has significantly increased over the past year as community members build all types of applications on top of their data. We ran webinars with Microsoft Power BI, Tableau, Deloitte, and many others this year, and you'll continue to see us do more and more of them over the next year.
Culture is very important at data.world, and I'm proud to say that we were recently named a Best Place to Work in Austin for the third year in a row. Inspired by the Conscious Capitalism Summit, I wrote a post about how we (very uniquely) formed our core, shared values: Determination, Passion, Community, Curiosity, and Integrity.
We launched commercially in November of last year, and our sales results have been very strong. You may not care about that, especially if you just use data.world out in public. But our customers do, and we certainly do–again, we are focused on becoming a top-tier company financially and customer wins really matter. We recently produced this two-minute video to explain exactly what we do for our customers, and you'll continue to see our website evolve to explain this more clearly. Similar to GitHub, which fosters so much good for the world in the open source community and has such a strong business, we make money when our customers use data.world to collaborate internally, with their partners, and with their own customers. Collaboration around data and its analysis is job one in our ability to help our customers become more data-driven. ZDnet, TechCrunch, and many others wrote about our commercial launch and you may want to read those articles if you are more curious about their take on it. We are very focused on taking our community know-how, having now successfully built and managed the world's largest collaborative data community, into corporations and all types of organizations. The mandate to become a more data-driven culture has never been clearer, and Chief Data Officers especially need our help.
We've launched a tremendous amount of functionality this past year. The most exciting to me is Linked Data, which builds on our whitepaper about what it means to become a data-driven culture via Linked Data. You can read about the beginnings of our Linked Data functionality in this meta post (our engineering blog), and there is much more to come on this front. None of this would have been possible had we not built on a Semantic Web platform from the beginning, and I can assure you this is the most complicated, but exciting, technical build of me and my co-founders' careers.
Feel free to read my anniversary letter from last year, and thanks so much for all of your support. It really is an incredible challenge to build the data.world community, one that brings us much joy. I feel very fortunate to be on this journey alongside such an amazing team and community. Oh, and (again) please check out our Public Benefit Company Report as I'm only scratching the surface on our impact in this letter!
Sincerely,
Brett (data.world/databrett)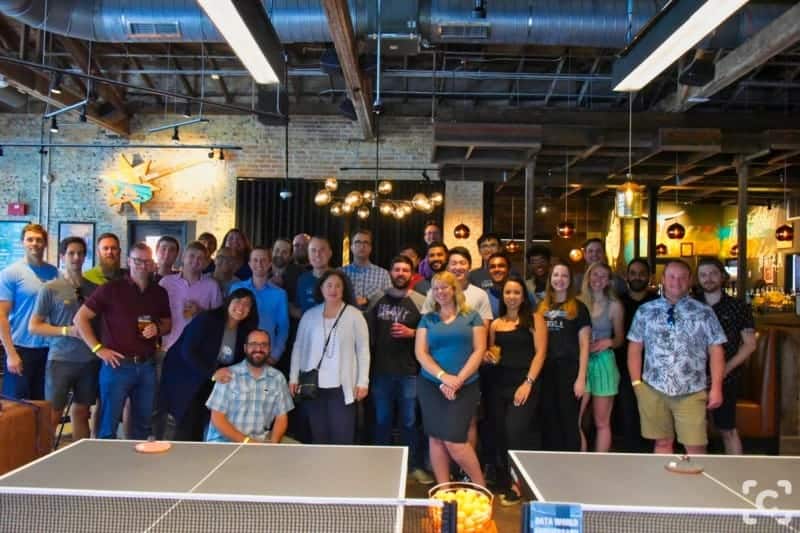 What's the fastest way to build a data-driven culture? Pursuing Collective Data Empowerment at your company.