My parents are immigrants. Both are doctors. American dream achieved, right? There's more. Both of my siblings grew up to be doctors, too. At this point, it's like we're writing a patriotic PSA. I'm not a doctor, so I've never been entirely sure what role my character would play within this narrative. However, my family's story has motivated me to find ways to help society move forward, solve tough problems faster, and create a better exchange of ideas and information between the government and the governed.
Last week I had the honor of speaking at the White House Open Data Summit about data.world's efforts to improve data equality by increasing access to U.S. Census data. Today I'm back at the White House to present the Enhanced Opportunity Project Workspace. And while there's plenty of first-generation American pride in the mix, it's nothing compared to the optimism I'm feeling right now.
Here's why.
DJ Patil, U.S. Chief Data Scientist, has described the Opportunity Project thusly:
The Opportunity Project is about unleashing the power of data to solve some of the toughest challenges our communities face, things like helping Americans build skills and find jobs, increasing transit options in low-income neighborhoods, and helping families navigate information on the quality of schools.
In practice, it brings together technologists as well as subject matter experts from government, nonprofits and the private sector to solve major social problems. Federal agencies identify problem areas as well as relevant open government data that technologists can use as a starting place.
Participating organizations range from large technology companies (e.g., LinkedIn, AirBnb) to nonprofits (e.g., Code for America, GreatSchools) to educational entities (e.g., University of Oregon, Data Society). Today marks the culmination of many months of hard work and I want to share a few of the 29 new digital tools that were showcased at the event.
Philadelphia School Community Resource Mapper
Data Society and Kitamba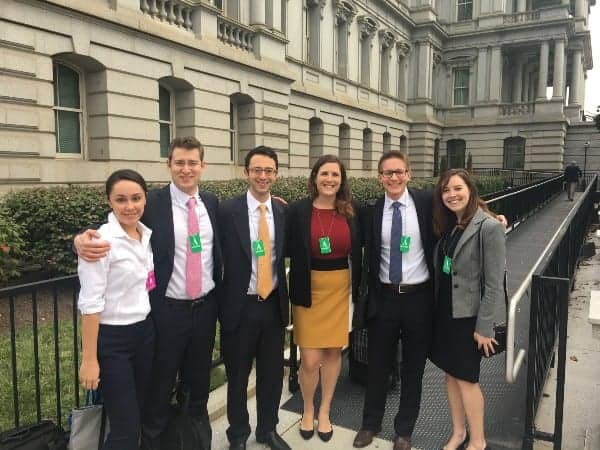 Having lived in Philadelphia and served on the Board of the Community Partnership School, I have seen up-close the challenge school administrators have in identifying new potential partner organizations in their community. Also, from my seat at data.world I understand the challenges of combining data from multiple sources, and this team used data from Census, Health and Human Services, the Institute for Museums and Library Services, the School District of Philadelphia, OpenPhillyData, and the state's Department of Education.
JobSeeker
Pairin
Mentorship and helping people evaluate their career path is very important to me and led me to start a MBA Applicant Mentoring program through the Sponsors for Educational Opportunity organization. With this as background, it's not surprising that I think very highly of this tool. JobSeeker uses the Department of Labor's OpenSkills API to help people find jobs in which they are likely to succeed based on their skills and experiences. Individuals fill out a survey — informed by decades of research — which provides a behavioral match to any position. The tool also identifies the requisite skills to be successful in jobs that users identify. The Department of Labor has invested considerably in developing its APIs (stay tuned, there's more to come here) and it's exciting to see Pairin take advantage of this important groundwork.
Enhanced Opportunity Project Workspace
data.world
I'm proud that data.world supported the Opportunity Project and has committed to maintaining and enhancing the data workspace that we prepared in our data catalog. The workspace includes Federal Agency Problem statements, data from 11 federal agencies as well as 12 cities, and allows technologists to leverage our social and collaboration tools. Here are two hypothetical examples of the kinds of projects this workspace can power and facilitate:
A web app that helps new immigrants find the best market for their sills or small businesses
A policy research effort that compares law enforcement and community data across localities, determines which factors help the most effective law enforcement models succeed, and based on these factors, identifies other cities likely to benefit by adopting similar models
If you are a professor, data bootcamp instructor, hackathon organizer, or civic technologist looking for real-world data problems in sectors ranging from housing to transportation to education to healthcare as well as others and are also accompanied by a curated repository of nearly 400 datasets as a resource for a project, we hope the workspace helps you and would love to hear your thoughts.
Read more about the Opportunity Project and the 28 other exciting digital tools launched today in this fact sheet from the White House.