Description
Plotly creates leading open source tools for composing, editing, and sharing interactive data visualization via the Web.
Cloud or on-premise servers allow data scientists to showcase their work, make graphs without coding, and collaborate with business analysts, designers, executives, and clients.
Using Plotly's Falcon SQL client, data.world users can run queries, create charts and publish them on the Plotly website. With Falcon it is easy to keep charts in sync as your data changes on data.world.
Most importantly, Plotly charts can easily be visualized on data.world, as project insights, or as part of any other markdown document.
---
Screenshots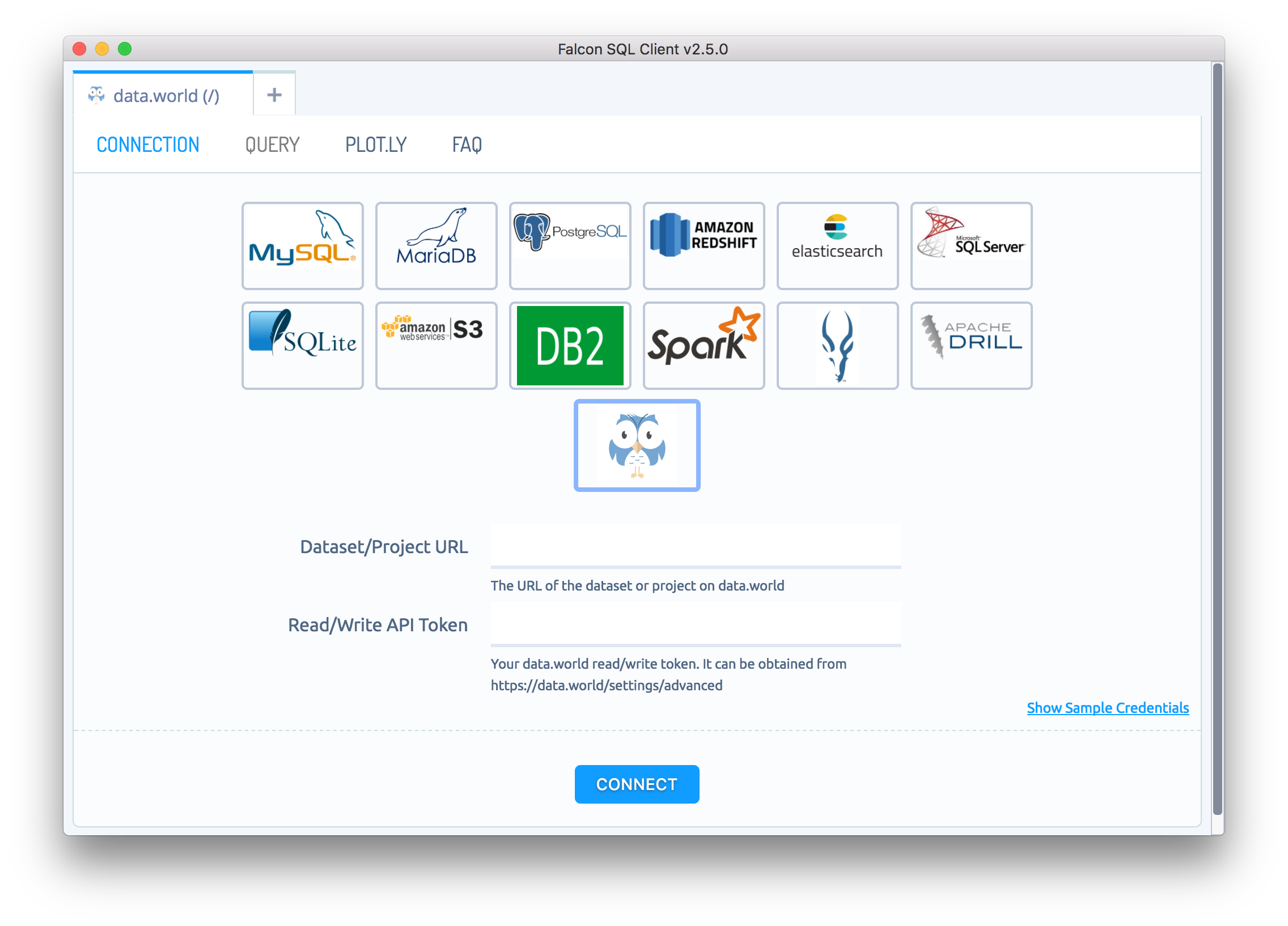 ---
Getting Started
Download Falcon 2.5+
Select data.world—look for Sparkle, the Owl!
Enter the URL of the dataset you want to connect to, for example https://data.world/jonloyens/an-intro-to-dataworld-dataset
Enter your API token obtained at https://data.world/settings/advanced
Once connected, select the Query tab, to run queries and create visualizations